During the Christmas season, many people turn to Christmas decorations to brighten up their homes. Traditional decorations include candles, reindeer, stockings, and bells. But there are also many unique items that can add fun to your holiday decor. Whether you are decorating your tree, your mantel, or your dining table, there are hundreds of festive ornaments to choose from.
Some traditional ornaments are made of solid color while others are molded from resin or cardstock. They range from the traditional glass balls to three-dimensional ornaments such as animals or birds. Many of the most popular ornaments are solid colors like red, green, or blue. But there are also many ornaments that are made of metallic colors. Tinsel, for example, is made of a non-precious metal that has a glittery metallic appearance. It can be used to create garlands or tree ornaments. It is not recommended that pets play with tinsel as it can be dangerous to pets.
Christmas gnomes are growing in popularity as they are a fun addition to the Christmas tree and mantel. There are Christmas gnomes in a variety of colors and sizes. These gnomes are sure to attract the eyes of your guests. They are also great tabletop decorations.
Christmas bells, which were first used to announce church services, branched out to become musical instruments for carolers and children. Many church services on Christmas Day traditionally light the Christ Candle. But new religious practices have changed the color of these candles to white.
Christmas decorations are as old as the holiday itself. Laurel wreaths were first used by ancient Greeks to brighten up homes during winter. They were worn by athletes as crowns and by priests to honor guests. Today, you can find wreaths of holly, berries, and jingle bells, as well as those that are lighted. These wreaths can also be hung from statues or doorways.
Nutcrackers are a popular Christmas decoration,
especially in the home. These toys are a great symbol of good luck. Nutcrackers are also painted in bright colors and resemble popular icons. They can be used on the tree, along the stairs, or even in front of the door to welcome visitors. They can also serve as protection for the house.
Traditional Christmas color schemes are snow white and red. Other popular colors include silver and gold. But Christmas ornaments can be made of any color. Some popular scents include cinnamon, apple, evergreen, and pine.
The traditional Christmas tree is a centerpiece in many homes. It can be a metal tree with colorful lights or a static tree. It can also be a metal tree with electric LED lights. Most trees can be decorated with ornaments and lights. You can also find mini Christmas trees to place on top of a table or side table in your living room or as a centerpiece in your dining room.
The nutcracker doll has been associated with the holiday since the 17th century. They were given as gifts and served as a reminder of good luck. Some were decorative, while others were a source of income.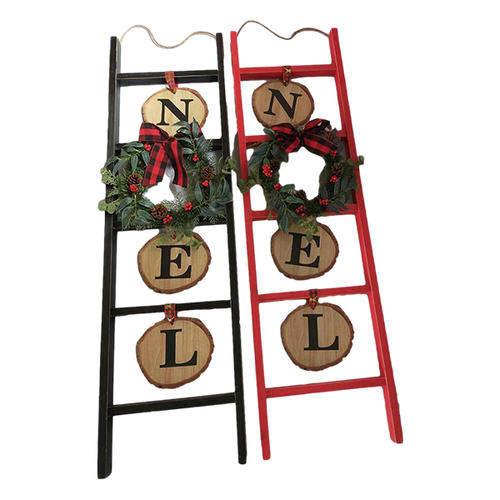 Home Decoration YC19192AB
| | |
| --- | --- |
| Material: | Natural wood,MDF,Plywood |
| Size: | As your require |
| Color: | From Pantone color |
| Style: | Christmas,Halloween,Harvest,Easter,ect. |
| Interlining: | 100%polyester |
| Packing: | 12/24pcs/Carton |
| Sample delivery time: | 5-7 days |
| Order delivery time: | 35-55 days |
| Service: | OEM,ODM is acceptable |